This may seem like a small bit of paperwork. But it's actually the root cause of the great debate between "Shareholder Primacy" and "Stakeholder Primacy."
Most corporations leave their purpose ambiguous - limiting to "any lawful act or activity" - which invites all sorts of downstream debates about *which* lawful activities should take precedence.
Grantseeker, Inc. doesn't have any ambiguity. The company exists to serve its chartered purpose. Of course it can make money - we do - or any other lawful activity. But it's all in service of our ultimate purpose.
If you - or anyone you know - is interested in becoming a Chartered Purpose corporation, we would love to help them get it done.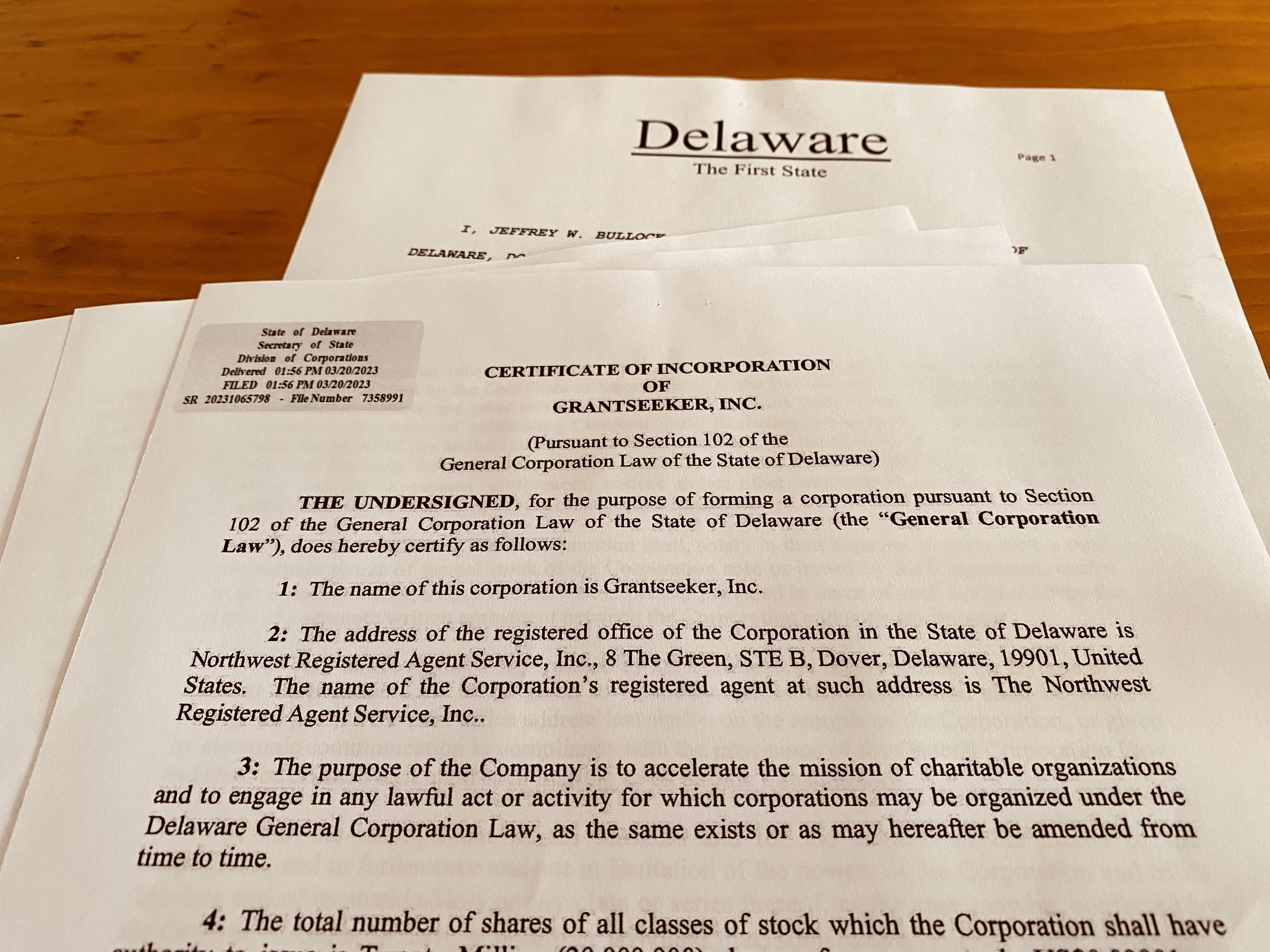 Certificate of Incorporation of Grantseeker, Inc.